Taken from "Girls With Slingshots" webcomic by Danielle Corseto [x]
Submitted by scribghetti-junction!
This is about as dirty as I'll ever get. XD
Submitted by mindctrlz:
From The Bright Side, a webcomic by me (Amber Francis)
Emily asking Death about his sexuality.
He's fairly asexual, though. (And agendered too but everybody in this story uses male pronouns for him.)
Submitted by scribghetti-junction:
WYM - Tomatoes by ~caat
"In trying to explain himself, Kyler ends up embarrassing himself."
I'm sure Kyler's not the only one who sees a difference between appreciating a person aesthetically and something else entirely - nor the only one to ever have trouble explaining it!
This comic is NSFW.
"I don't talk about myself and my personal issues very much. If there's ever anything I need to get off my chest, I make it into a comic. I don't really consider this a "coming out" story so much as just a story that needed to be told. I still don't think it's a big deal or anything I need to proclaim to the world or fuss over, and this realization didn't really change anything about how I live my life or approach my relationships, but it did make me feel MUCH less self-conscious about certain aspects of myself.

The artwork isn't my best, but I wasn't really focused on the art as much as just telling the story and getting it on paper. I wasn't even planning on posting it online, but I honestly like how it turned out, and I want to show it off."
"My dad is great."
Supernormal Step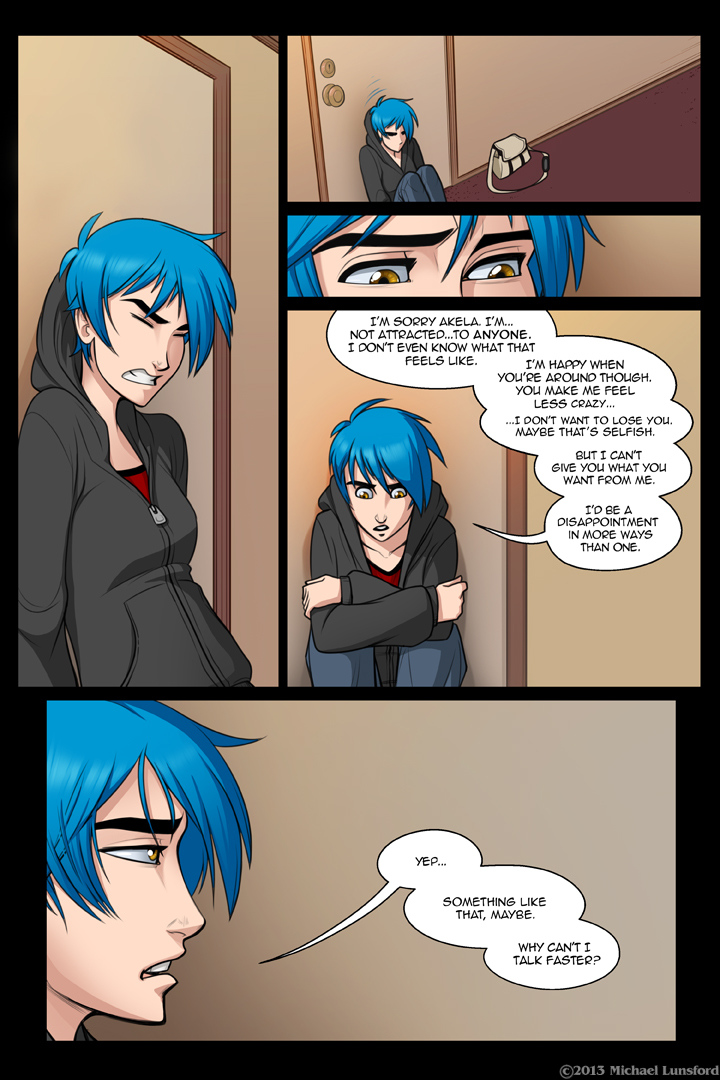 "Fiona's lately been saying a lot of things that seemed to me to be hinting at her being asexual and feeling broken.  This page finally drops the subtlety and confirms my suspicions.  Nice to know that my adar works on fictional characters, at least.
Source: Supernormal Step"
I believe this is relevant to our interests!
Horizontal Process
As submitted:
Someone posted this a while ago, but with the wrong link. Here you go: Horizontal Process. I hope people like this, there's a nice range of characters depicted and we're trying to depict a realistic asexual navigating sex at uni. Feedback would be much appreciated!